Affiliate Partner Testimonials
From the day one of our work with Casino Bull, we liked the way things get done here. Fast, efficient communication with affiliate managers is one of the greatest benefits we can mention. We truly recommend fellow affiliates to consider working together with Casino Bull, if you're looking for a solid business partner!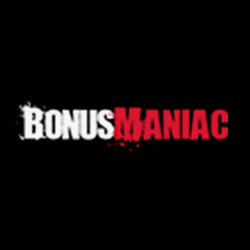 At GambleRush we work only with reliable and trustworthy casinos, and the Casino Bull is definitely one of those. The level of professionalism and dedication is sky high here, so by concluding a partnership with these guys, you won't ever regret about the made decision!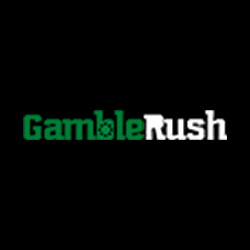 We are really happy to work with Bull Affiliates. Their Crypto casino is amazing, it is easy to promote and the bonus is really good. The affiliate team is super helpful and professional
as well!

It's always a pleasure to come across a dedicated partner such as Casino Bull. We at Bitcoinplay have nothing but praise for this exceptional communication and professional conduct during our cooperation.

We at Casinos Analyzer have just started working with BullAffiliates. They provided us with all the necessary information we requested regarding their brand and best free slots. We consider their brands among the top Best Online Casinos. It's a pleasure to work with such a professional team!

Nice casino with good customer support so highly recommended. Their affiliate managers went to great lengths to provide our team with the support and help we needed. A good relationship thus far.
Easy to deal with and professional in their approach. Also nice to be paid on time so thank you for your support.
A great team with support and prompt payments. Other affiliate providers should learn from these guys. Thank you for your help and our ongoing working relationship.
Casino Bull and Bull Affiliates were fantastic. We don't use such superlatives often but in this instance it was justified.
Backend support was all handles well and advice on best practice approaches also adopted to make our task of selling a piece of cake. All you need to do is enrol and all the marketing material is there. Banners, HTML pages, landing pages so everything you need to kick off the right way.
For those new to the affiliate space then I can only recommend to get in touch with this team as their guidance make the whole process super straight forward and profitable.
Being relatively new to the affiliate world and having had some not-so-good experiences so this was a pleasant surprise.
Their support was spot on! When you sign up you get a heap of marketing material in basically any format that you need. Integration was fast and I got the content out to my user base with no hassles. Maybe it's just me but my last few experiences with other affiliate programs meant a heap of stuffing around and I actually had to do a lot of it myself.
My player source is from a huge database of clients from other apps so sending Casino Bull offers out was actually super effective. Their offers are great and the guys were super helpful in putting something special together for me. Too many platforms just give you a one size fits all model so having something unique or special to only me was really cool.
Their platform is very user-friendly but the best part was I got paid! They paid me in full and 1 day early so overall it could not have worked better.
If you're new to the space or you're looking for a company that delivers on its promises then I can strongly recommend you give these guys a go. Thanks again for everything.